Excluding and Hiding Specific Emails
Emails sent to and received from your contacts are automatically logged to their corresponding records inside of Salesforce through Einstein Activity Capture. By default, you and other CWSP team members at your school can see these emails and events. You can control who sees certain emails by either excluding email addresses or marking specific messages as private.
Internal emails sent to or from Cristo Rey staff will not appear in Salesforce, even if there are corresponding contact records for those CR employees, unless an external contact is CCed.
Exclude Specific Email Addresses
To prevent all emails and events associated with a specific email address from logging to Salesforce:
Navigate to your personal settings by clicking your avatar in the top right corner (you can change this avatar by following these instructions).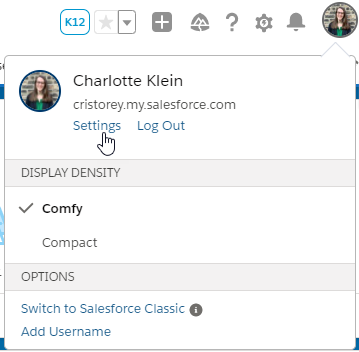 In the menu that appears to the left, select Email, Einstein Activity Capture, then Excluded Addresses.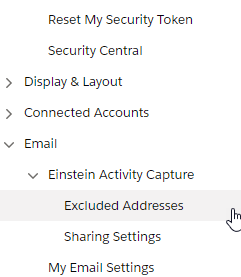 Add email addresses for individuals whose emails and events you do not want to appear in Salesforce. Click Add after typing in each email address.

The email addresses and added dates will appear in the list below the box.

Excluding email addresses is a per-user setting. If another team member communicates with one of these contacts, their emails and events will still be logged to the appropriate Salesforce records.
Hiding Individual Email Messages
To hide specific email content from other team members:
Navigate to the contact record's activity timeline and select the message you wish to hide.
Select "Shared with 1 Activity Group" and choose Don't Share. Click Save. You will still be able to see the message, but its contents will be hidden from your team members.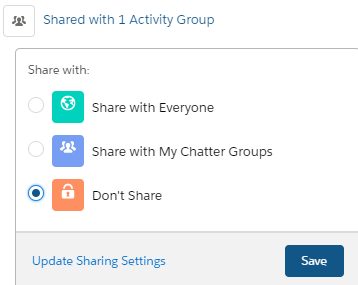 You can make all synced emails and events private by clicking "Update Sharing Settings" and choosing Don't Share. However, your colleagues will not be able to see any of your communications with partners, which limits the benefits of tracking interactions in Salesforce.
---
---