Gradforce Reports: College Graduates
This article is part of our help doc series on Gradforce reports. For more report help docs, please click here.
Use these reports to answer the following questions:
How many of our alumni have graduated from college?
How many alumni have graduated from a 4-year college? 2-year?
What is our class breakdown for college completion?
Navigating to the Reports
Click on the Dashboards tab.
In the menu, click All Dashboards.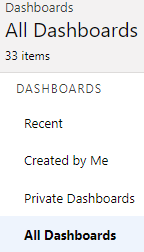 Select Detailed School Enrollment Dashboard.
College Completion Numbers
The dark bottom components of the dashboard show college completion numbers:

Total number of students who have completed college.
Students who have completed a 4-year degree.
Students who have completed a 2-year degree (students who have completed both a 2-year and a 4-year degree will
appear only in the "4-Year Graduates" category).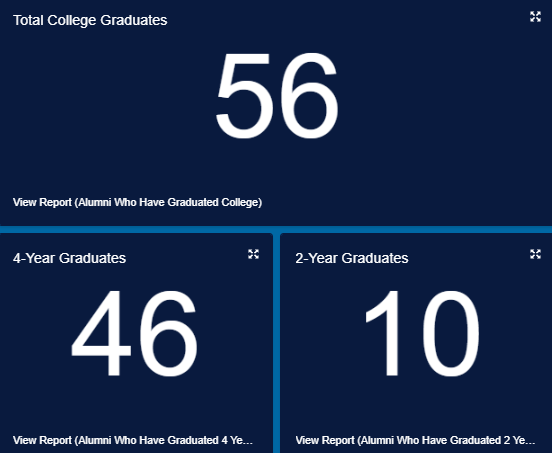 College Completion Percentages
Scroll to the top of the dashboard and locate the Graduation Rate by Class report.
To see specific percentages of college completion by class year and institution type:

Hover over the graph bars, or
Click "View Report (Graduation Rate by Class Year and Type)". You can toggle Detail Rows at the bottom of the report to see student names.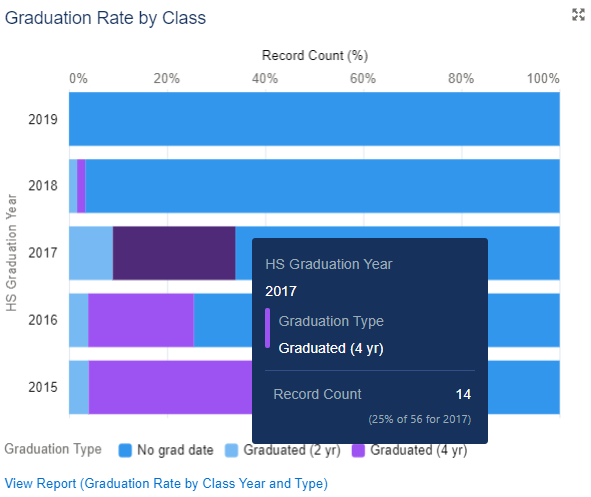 Notes and Tips
If a student graduated from both a 2-year and a 4-year, they will fall under the "Graduated from 4-Year" category.
In some rare instances, colleges report a graduation record when a student receives a certificate but hasn't actually graduated. These students may appear as having graduated in college completion reports.
---
---