Changing a Student's Name - Lightning
This help doc was created for Work Studyforce 1.0. For WSF 2.0 articles, please click
here
.
If a student's name changes, you don't need to create a new student in Work Studyforce. Here's how to update the existing student's demographics:
Navigate to the student's page and click on the Edit button near the top left corner of the page.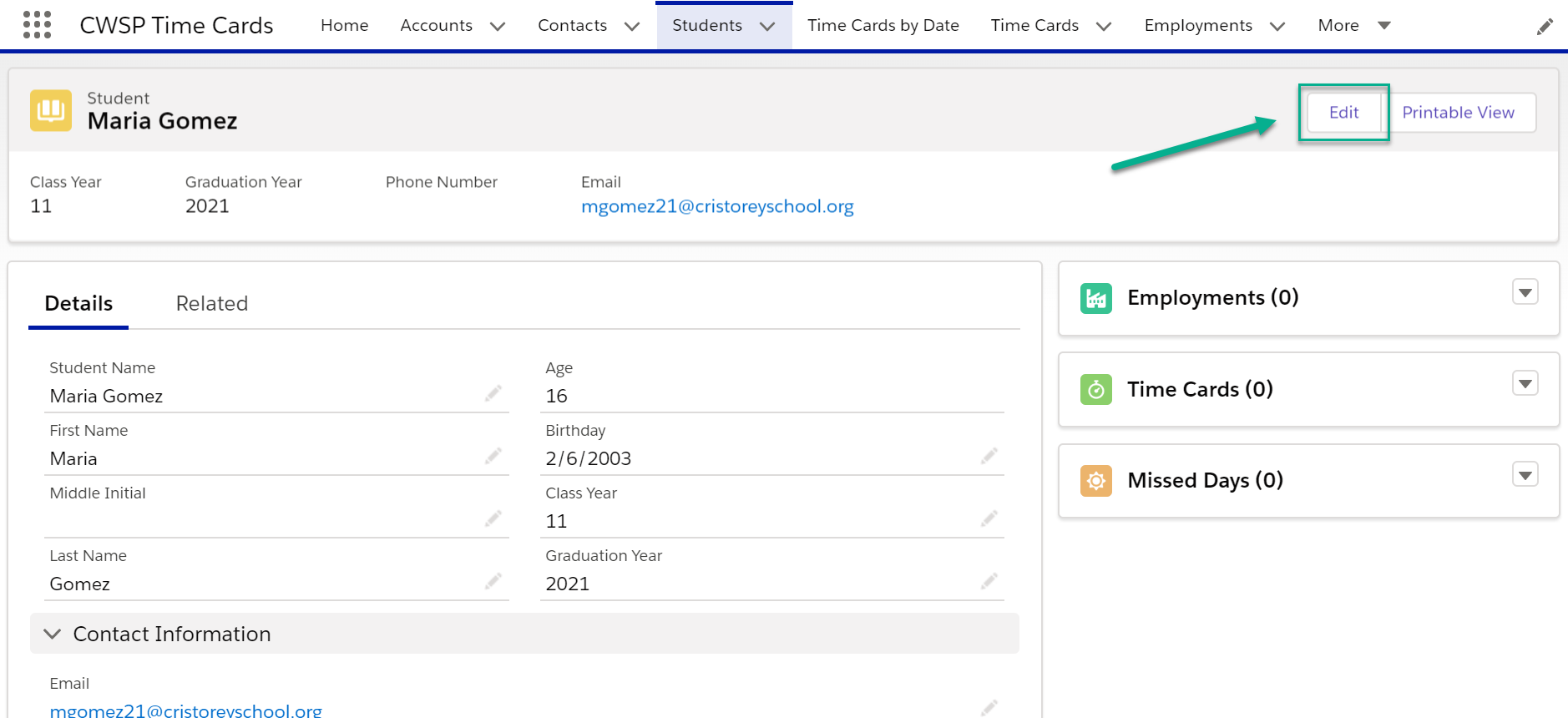 On the right-hand side of the page, type your change into the First Name and/or Last Name field.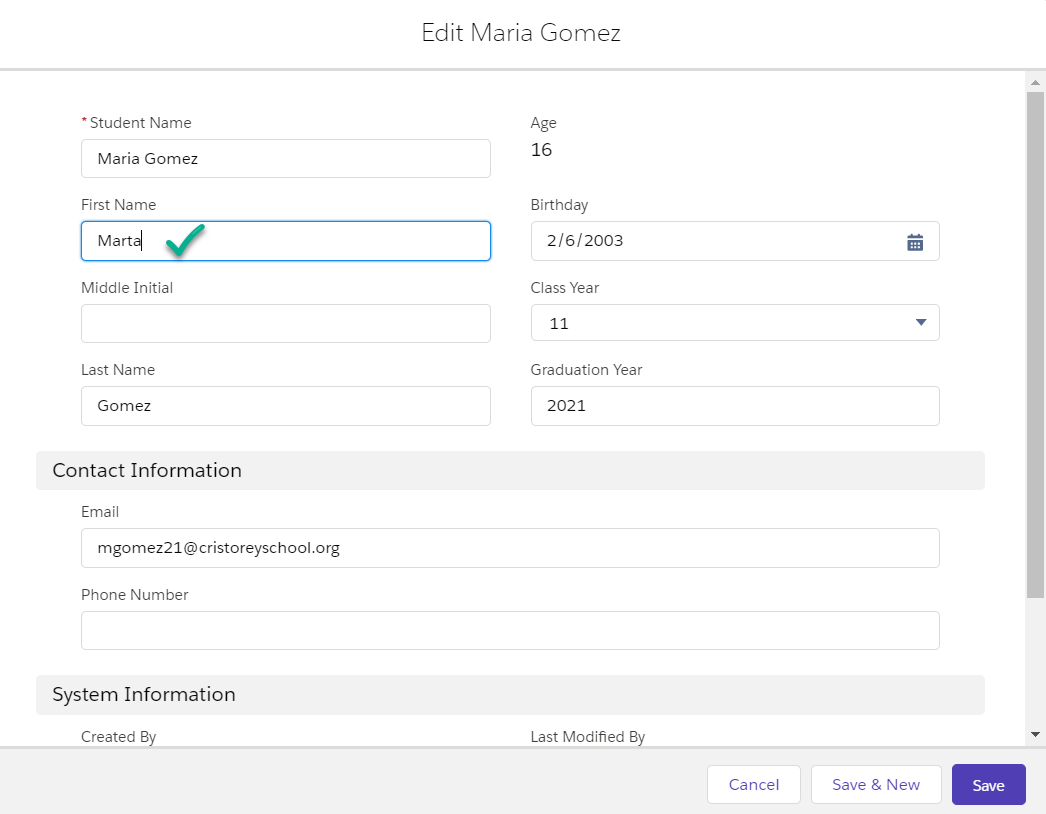 Click the Save button.
Note that the student's name was updated in all the relevant places on the student's page.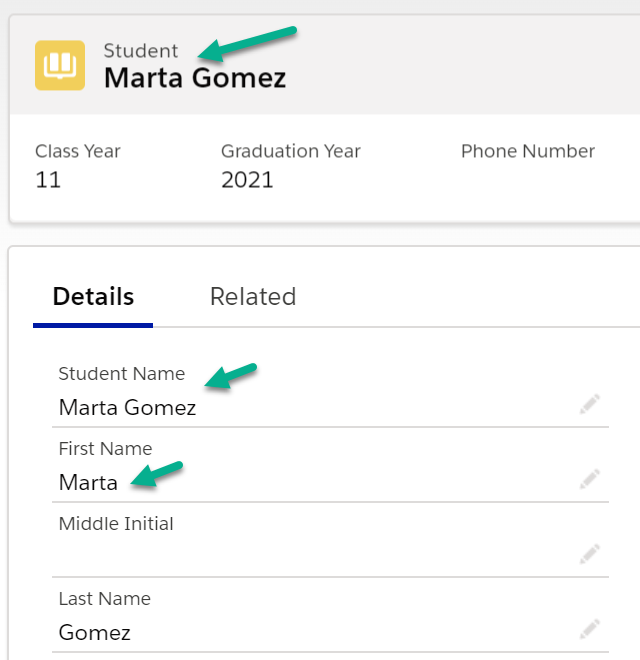 If you make a change to only the "Student Name" field and save your changes, the name will not update. You must use the "First Name" or "Last Name" fields.
---
---