Creating a New Student - Lightning
This help doc was created for Work Studyforce 1.0. For WSF 2.0 articles, please click
here
.
To add a student who is not already in Salesforce:
Navigate to the CWSP Time Cards app from the App Launcher.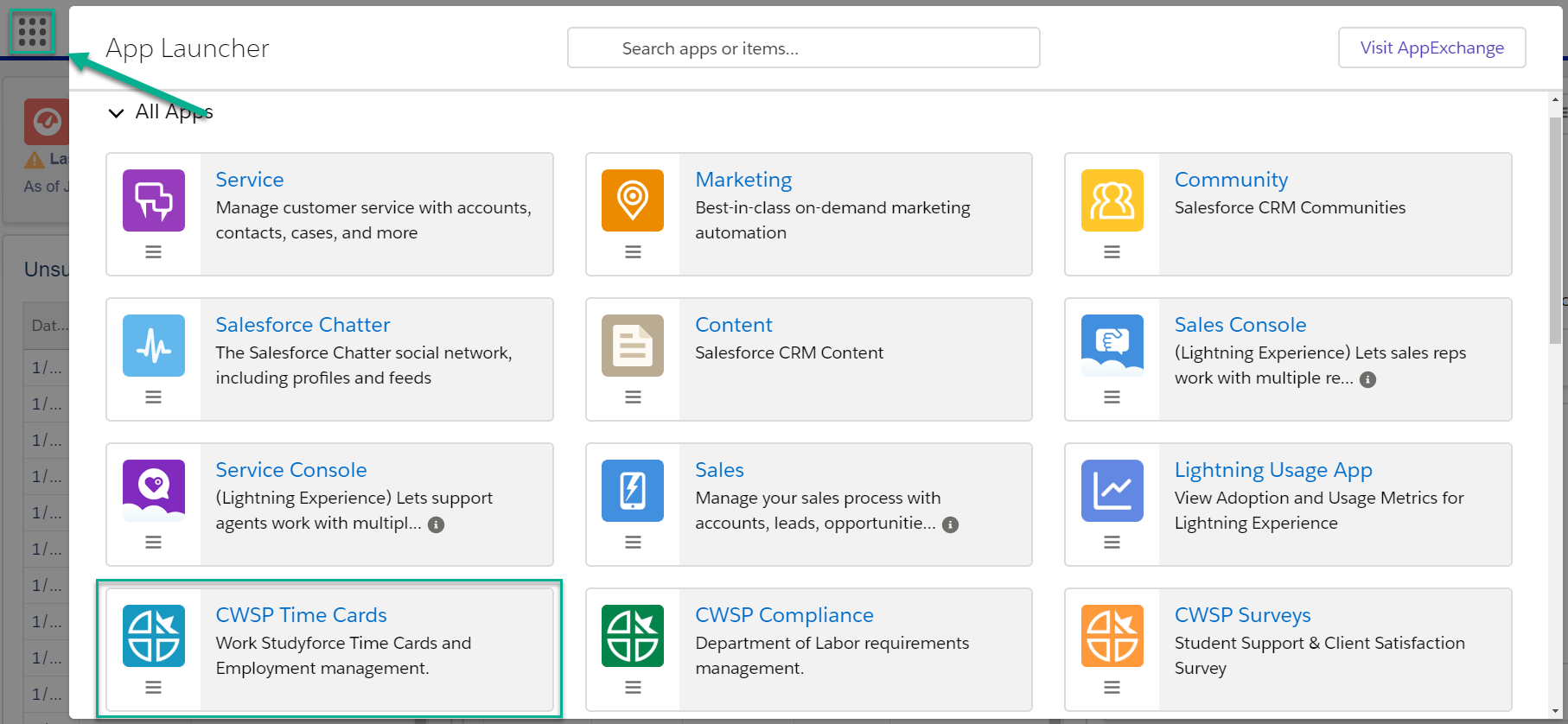 Click on the drop-down arrow next to the Students tab at the top of the page.

Click New Student.
At a minimum, fill in the following fields: Student Name, First Name, Last Name, Class Year, Graduation Year, and Email. Birthday and Phone Number are recommended, if available.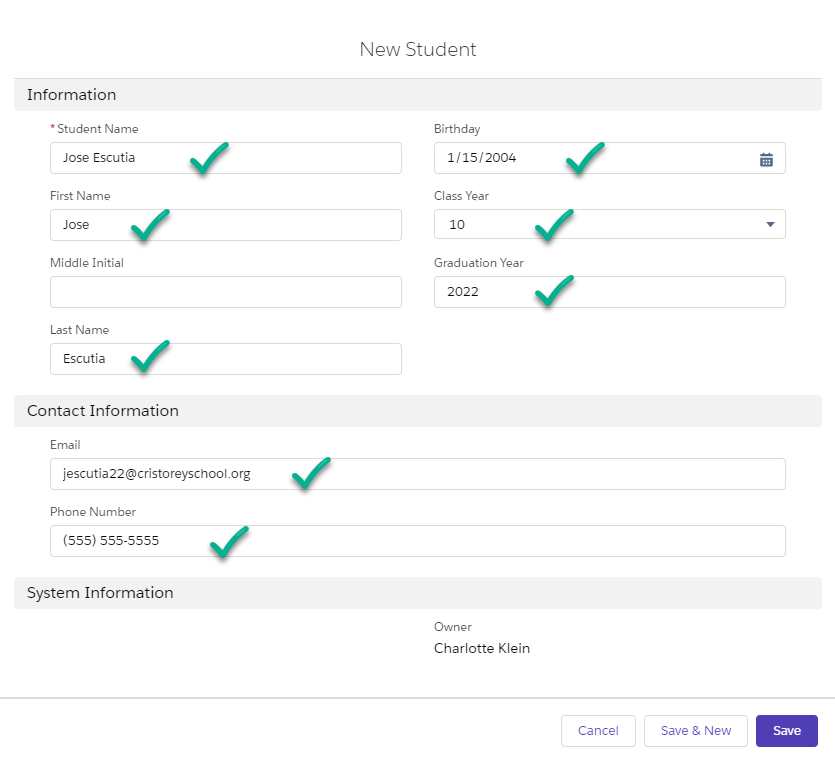 Click the "Save" button. If you have multiple students to add, you can click "Save and New".
You'll have the opportunity to add the student's work day when you create an employment for him, which you can learn about in the
Creating a New Employment
article.
Your org may have custom fields, such as Student ID, that can also be filled out. Be sure to check with your team members to verify which custom fields (if any) need to be completed.
---
---